This test reading campaign is now closed, either because the maximum participation number has already been reached or because the end date for this campaign has passed.
Join our mailing list, so you receive alerts when there are new test reading campaigns where you can receive free ebooks and ARCs in exchange for your reading data.
Please visit our campaigns page to find out about other active campaigns.
Jellybooks is always looking for readers interested in test reading some great books. This is how it works when you join a test reading campaign:
Make your choice from the list of ebooks available (see below)
Complete the registration process by providing a few details
Download the ebook(s) to the device of your choice
The books in this test reading project are provided in the ePub 3 format and can be read only with selected reading apps:
Apple Books by Apple for iPhone, iPad or Mac OSX
Lis-a by ABM for Android phones and tablets
or one of the other supported reading apps for PC, tablet or phone
Instead of one of the reading applications mentioned above, you can also use the Jellybooks Cloud Reader without installing any app. The Jellybooks Cloud Reader can be used on any device with browser support. Simply click the green "Read with Cloud Reader" button instead of the blue "Download Epub" button. After registration, the link can also be found in the "My Books" section.
Click the "Sync Reading Stream" button at the end of each chapter to send your reading data to Jellybooks, and please complete the one-page survey at the end of the book.
The ebooks that were tested as part of this reading campaign were: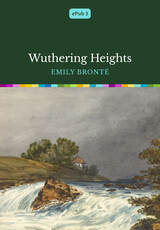 Wuthering Heights
Emily Brontë's sweeping story of violent passion is played out over many years in a remote house on the atmospheric Yorkshire moors. When Mr Earnshaw, the proprietor of Wuthering Heights, adopts homeless boy Heathcliff he can't predict how he will grow to have a jealous rivalry with his son Hindley and a passionate lifelong affair with his daughter Catherine. This enthralling tale of bitter revenge and frustrated love continues to be compulsively readable for its startling depictions of cruelty and romantic conflict.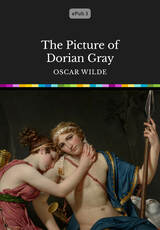 The Picture of Dorian Gray
Socialite Dorian Gray's much-admired beauty is captured in an artist's painting, but he realises that his looks will rapidly fade when he acquires a taste for the hedonistic lifestyle introduced to him by Lord Henry Wotton. When his wish that the painting should age instead of him is fulfilled, Dorian indulges in all the unrestrained vices that Victorian London has to offer from Opium dens to sexual scandal. But what is the real price of a libertine lifestyle where sensual pleasure is pursued without any apparent consequence?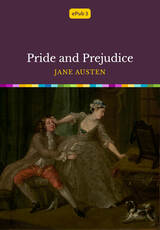 Pride and Prejudice
Mr Bennet is anxious for at least one of his five daughters to marry well in order to ensure the family's financial security. But his intelligent and witty second daughter Elizabeth is quick to judge on first impressions. She makes a superficial assessment of wealthy, but ill-at-ease newcomer to the village Mr Darcy. The prospect of their potential romance is further complicated by Darcy's notoriously aloof decorum. Discover why this fractious pair are at the centre of one of the most comic and romantic novels of all time.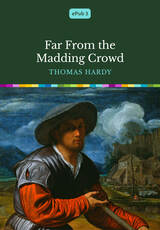 Far From the Madding Crowd
Although this novel was first published anonymously as a monthly serial, it proved to be the author's first major literary success and earned him a wide readership. The story follows independent and spirited Bathsheba Everdene and the challenges she faces as a farmer of a large estate as well as her romantic entanglements with three very different suitors. This atmospheric novel's vivid descriptions of rural life and frank portrayal of complicated sexual relationships established Hardy as one of the great Victorian realist writers of his time.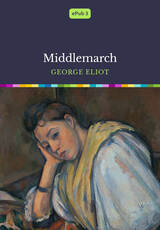 Middlemarch
Centred around the lives of a large cast of characters in the fictitious Midlands town of Middlemarch, Eliot sets her ambitious novel at a pivotal point in English history. Electoral reforms, medical innovations and transforming social values herald in the beginning of more modern era. Eliot masterfully interweaves tales about a young idealist, a pedantic aging scholar, a progressive doctor, a religious hypocrite and a passionate impoverished artist. This extraordinary novel continues to fascinate readers for its nuanced psychological insight as much as its wonderfully dramatic story.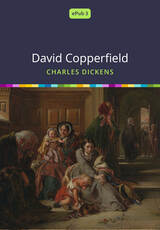 David Copperfield
Of the many novels that Dickens wrote he considered this to be his favourite. Perhaps that's because it is widely-considered his most autobiographical. David Copperfield follows its eponymous hero's journey from an impoverished and perilous childhood to finding fame and fortune as a writer of fiction. With scenes of heart-breaking brutality, romantic strife and comic brilliance, this novel contains some of the most outlandish and memorable of its authors sharply depicted characters.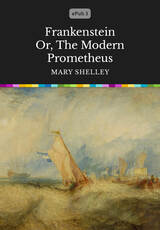 Frankenstein; Or, The Modern Prometheus
It's been 200 years since Mary Wollstonecraft Shelley first published this gothic masterpiece about scientist Victor Frankenstein and his famous monster. This sensational novel was a great success with the public when it was first published anonymously in 1818 and its gone on to inspire a huge amount of theatrical and film adaptations. But this landmark of science fiction proves its enduring relevance with the way its dramatic journey questions the consequences of meddling with nature and the meaning of what makes us human.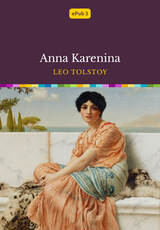 Anna Karenina
What happens when the spirited Countess Anna Karenina turns her back on a secure, but passionless marriage to unite with the dashing Count Karenin? This epic novel recounts the story of a feverish love affair conducted amidst social stigma and a religiously conservative 19th century society. But this is also the tale of Levin, a wealthy and idealistic landowner who grapples with similar conflicts in pursuing marriage to a woman of nobility. Tolstoy's masterpiece captivates with a skilful and thoughtful balance of humour, tragedy and intriguing drama.
Important information
Please note that our eBooks are protected with watermarking technology in addition to our own tracking technology and should not be shared or posted to torrent or sharing sites of any kind (the file can be traced to its original owner).
The Sponsor for this test reading project is Rediscover the Classics with Jellybooks.
Some of the ebooks being provided may have been from uncorrected proofs, not final pages ("advance reading copies"). You may see typographical or grammatical errors that will be corrected in the finished book.
The purpose of this project is to allow Jellybooks Ltd and the Sponsor, to collect and analyze data relating to your interaction with the eBook.
The full Jellybooks Privacy Policy can be found here: https://www.jellybooks.com/about/legal/privacy and further specific details about how your data will be used during this particular campaign are set out below:
What data will be collected about me during this campaign?
Jellybooks will be collecting certain elements of your personal data, such as your name, email address, gender and age as well as information about your reading behavior and your feedback on the ebooks.
Who will my data be shared with?
Jellybooks will assign you a unique identity number and will share this identity number as well as your reading data with the Sponsor. No information which can identify you personally will be shared with Sponsor. Other than this, your data will not be shared by Jellybooks with any other third parties.
How will my data be used?
The data you send us will be used to help Jellybooks and the Sponsor to better understand the ebook's audience, as well as to help improve future content.
The full Privacy Policy for the project's Sponsor can be found here: https://www.jellybooks.com/about/legal/privacy.
With that in mind, YOU AGREE AND ACKNOWLEDGE that by clicking the "Sync Reading Stream" button the data collected in your reading device or reading application, through your interaction with the eBook, will be sent to Jellybooks, which will analyze the information for the purpose of this project and share it with the Sponsor as described above. If you do not wish your data to be collected and shared in this way, please do not take part in this project.